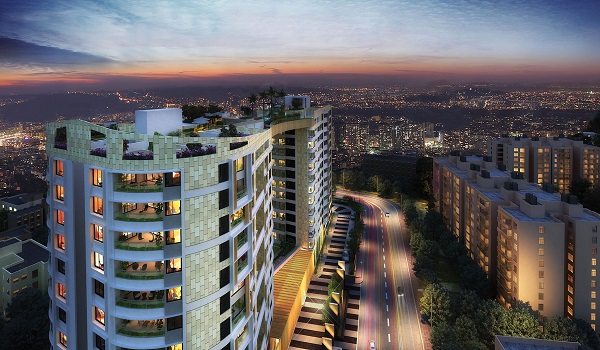 Hebbal was initially regarded as Bengaluru's northernmost district. Bengaluru's expansion far beyond Hebbal bodes well for the prospective neighbourhood. Hebbal, which is strategically located and close to the Bengaluru International Airport, serves as a crossroads for all roads leading to the airport. Hebbal is known for its excellent infrastructure, but it is also known for its magnificent Hebbal Lake, which helps to conserve the area's natural character. Several residential projects are also underway in and around the area. These flats are frequently reserved by young and old IT professionals who want to be closer to the technology hub.
Factors for Growth in the Past:
Hebbal's growth curve has tended to trend upwards. Because of its proximity to the Bengaluru International Airport, infrastructure has continued to develop. IT parks and other economic centres in and around the area have significantly impacted the area's development. The area's residential sector has also reacted positively, with projects such as Woodsman Estate, Premia, and Signature playing a significant role in Hebbal's success as a residential hub.
Aside from the obvious benefit of being close to the airport, the presence of a slew of prominent companies like AstraZeneca, CEFA, Integra Micro Software, and MRO Tech has sparked tremendous growth. The Embassy Kirloskar Business Park transformed Hebbal Kempapura, formerly simply a little neighbourhood, into a contemporary office district. Another prominent tech park near Hebbal is Manyata Tech Park.
The Outer Ring Road's communities, particularly those between Hebbal and Silk Board, are experiencing a surge in housing and office space demand. Given the abundance of possible workspace areas in the area, the business sector is increasing in particular.
Apartments in the area range in price from Rs. 3,800 to Rs. 11,500 per square foot. Fees for villas and row houses range from Rs. 4,800 to Rs. 9,000 per sq. ft. The average yearly price appreciation in Hebbal is 11-18 per cent, whereas the average annual rental yield is 4-7 per cent. Hebbal's growth as a municipality has been phenomenal, yet the local government faces a few civic issues. The central civic challenges are a lack of water supply and rubbish collection. Problems in recent years have plagued the BBMP's door-to-door waste collection system.
Brigade Group new project in Bangalore Brigade Laguna
Brigade Group Blogs