Brigade Laguna is a luxurious residential apartment project near the beautiful Rachenahalli Lake in North Bangalore. The premise features 2 and 3-bedroom premium apartments in sizes varying between 1199 Sqft and 1906 Sqft. Set on 3 acres. The project is enveloped by pristine green covers and pleasant environs, bestowing a fresh lease of livelihood to the esteemed residents. The premise overlooks the iconic Rachenahalli Lake forming a picture-perfect view from all the indwelling habitats. It features incredible buildings with B+G+14 Floors, and the total number of units is 200. The RERA number is PR/170322/004775. The property will be available for possession from December 2026 onwards.
Hebbal is one of the prime real-estate zones of Bangalore with excellent infrastructural frameworks. The project by Brigade Group has immediate accessibility to leading educational academies, employment parks, and shopping destinations. The region hosts many Business hubs. With the closest proximities to top MNCs, the project is an ideal destination to reside in. Rachenahalli is one of the hotspot locations to buy a home in Bangalore North. There are many residential apartment projects in Rachenahalli. Some of the important landmarks are Rachenahlli Lake Park, Model Village Museum, Rachenahalli Lake Road, etc. With essential facilities available in the vicinity, Rachenahalli surely is a suitable place to call home. Rachenahalli is a rapidly growing area in Bangalore North, with many people preferring to move in here. The area provides easy access to IT hubs such as Manyata Tech Park and Central Business District Bangalore and other parts of the city, including Whitefield, Bommnanahalli, and Kengeri. Colleges, Hospitals, Schools, Malls, Markets, and Parks are some of the significant landmarks of Rachenahalli.
Brigade Group is one of India's property development brands, headquartered in Bangalore. The firm offers residential, commercial, and retail properties tagged with superior quality standards. The brand has a good reputation for creating landmark residential ventures featuring luxury apartments, studio apartments, plots, and villa homes. Brigade Developers residential portfolio includes villas, penthouses, premium residences, luxury apartments, value homes, urban studios, independent living for seniors, and townships. Brigade is among the few real estate developers who also enjoy a reputation for developing Grade A commercial properties. They are the license owners of the World Trade Center across South India, and their commercial spaces have top international clients operating out of them.
These elegant apartments are built well with muscular and modern structures and all the units are provided with Vaasthu compliant smart homes. All the units are catered with Vaasthu infused homes.
This upcoming project would get good monetary benefits to the investors. Investors could save a lot of money with the exclusive price offers in the Prelaunch phase.
Key Dates:
Pre-launch Date: March 2022.
Completion Date: Dec 2025 Onwards.
Possession Date: Immediately after Completion.
Brigade Laguna is a premium residential segment designed on 3 acres land parcel. The Brigade Laguna is developed by the Brigade Group. Brigade Laguna is a residential apartment development with 100+ exquisite units on the premises. Brigade Laguna is a contemporary project arranged with fine and luxurious 3 BHK apartments.
Prestige Park Grove is a luxurious residential development located in Whitefield, Bangalore. Spread across 78 acres, this project offers a mix of apartments and villas to cater to different preferences and budgets. With a total of 3600 apartments and 8 villas available in 1, 2, 3, and 4 BHK configurations, Prestige Park Grove is designed to provide a comfortable and upscale living experience. The launch date is expected to be around June 2023.
Apartments are trendsetters in the city for a great while. In Bangalore, investments in apartments are considered to be comfortable, safe and easy investments. Apartments are the most familiar and preferred property types in the city.
Investors across the country check out Bangalore as the first point for investments. This is due to the enormous growth of the city. Hence there are enormous builders and projects coming up in the city each day.
Brigade Laguna has been designed with perfect sized homes on a 3 BHK configuration. The Brigade Laguna units range from 1570sqft to 2350sqft.
The RERA approval of Brigade Laguna is pending. The infrastructure of the property is well developed and advanced in facilities. There are 15+ amenities in the Brigade Laguna to provide a pleasant, comfortable, safe community to the home buyers and investors.
Advantages of Pre-launch Projects
Early bird discounts: All the upcoming projects will generally come with a 10-15-20% of discount on the property rates. After the launch, the property will be available only as per market prices. So buying an upcoming project would help in saving a considerable amount while buying at the early stages.
Better Deal: Investing in Prelaunch projects would give investors more time to handle their profits.
Apartments in Hebbal
New launch apartments Brigade Laguna, is a modern architecture segment with premium housing arranged in 3 BHK configuration.
Provident Ecopolitan is a futuristic Upcoming housing project in KIADB Aerospace Park, Bagalur, Bangalore. The project includes 80% open area with lush greenery and scenic landscapes. It was located on a large lot that offered 1 BHK, 2 BHK, and 3 BHK luxury apartments. Spread over 12 acres of land with 1000 units, Bangalore is an emerging residential destination with endless opportunities for comfortable living.
Hebbal is a developed location with a good neighborhood located on the northern side of the city. Hebbal is one of the prime locations in the city that connects many major spots of the city like
ISKCON temple
Bannerghatta Natioanl Park
Lalbagh Botanical Garden
UB city
Visvesvaraya Industrial and Technological museum
Bangalore is the key city in India's growth. Many multinational and large scale companies prefer Bangalore for its enormous rapid growth over the decades. That is why the city is expanding its horizons. Hence the outskirts of the city see rapid growth with the placement of large IT giants and industries.
The Brigade Laguna coming up off Hebbal would meet all the prerequisites of the investors. This is a great value property with good returns.
Birla Trimaya is a new launch residential apartment project by Birla Estates in Devanahalli, Bangalore, Nouth Bangalore. This project offers 3000 units of 1 BHK, 2 BHK, 3 BHK, and Duplex apartments. The project is spread over 50 acres of land area. The starting budget for this project begins from 50 lakhs onwards.
New Address in Bangalore
Bangalore city is immersed with many residential apartment projects across the city. Since the home buyers and investors prefer the apartments segments for their great comfort, leisure, luxury and safety and serene features. This makes the developers provide competitive prices and quality features in the projects. Brigade Horizon is a prelaunch apartment at Mysore Road, Bangalore.
Brigade Laguna is located at St. Anns Church Road, off Hebbal, Bangalore. The Brigade Laguna is just located behind the remarkable Manyata Tech Park, Bangalore. Hebbal lake is one of the prominent landmarks of this locality. Godrej Ananda is a new project located at Bagalur Road, Bangalore.
The nearest Yelahanka railway station is 8km from the property.
The Cantonment railway station is 11km from the Brigade Laguna.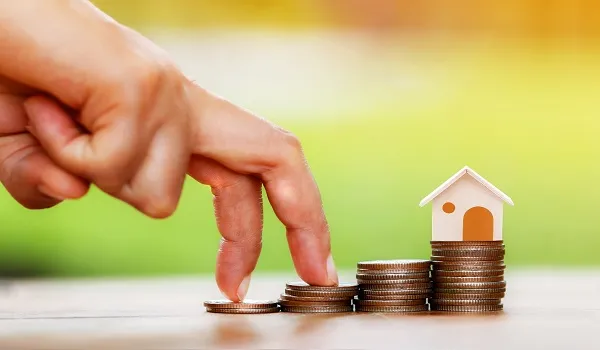 Locality Whereabouts:
Cluster living is considered to be the most fun, comfortable and safer living in the city. Thus the real estate developers are providing lavish options of residential apartments across the city. Brigade Group is the top developer in the city to provide lavish lifestyle projects.
Hebbal is a fast-growing area with IT companies and other large industries dominance. The area is well developed in many ways like well-reputed schools, other educational institutes and universities, best hospitals and entertaining features like shopping centres, multiplexes and many other. There are many IT giants in the area that has rapidly developed the area with good infrastructure and connectivity.
Hebbal
Hebbal is present in the northern part of Bangalore. The area is the hottest region in the real estate sector.
What are the reasons for the growth and Surge of Hebbal?
Advantages of Hebbal
Hebbal has different sectors like IT parks, IT companies, other sectors which leads to great direct and indirect job opportunities.
The lifestyle in this area is splendid with its wholesome atmosphere and goodness.
The connectivity of this area is well developed and the utmost development of proposed peripheral roads will take this area to another stardom level.
The framework of this area is super awesome with excellent schools, healthcare centres, shopping centres, game decks and many more.
The budget benefits are one of the considerable reasons for major investors to invest in Hebbal.
The accessibility to the workplace is easy from Hebbal
What type of real estate properties are available in Hebbal?
Plotted development
Apartments
Villas
Hebbal is well suited for all types of property development.
The real estate industry in Bangalore is again bounced back with good sales numbers after the pandemic. This is due to the favourable situation provided by various other sources
The banks have reduced the bank loans by 4 % to ease the stress of the buyers and investors
The developer also to sustain the competition and the pandemic situation are providing considerable discounts on their projects
The honorable Karnataka government has also taken steps to reduce the stamp duty while registering the property.
On-time Completion Record
This is one of the deciding factors while choosing any property. Because if the project is not delivered on time. The buyer or investor has to unnecessarily paying the EMI's. Thus before booking a property one needs to keep a tab on the history of the developers time records. Brigade is a group to keep its promises in all terms. Especially all their projects would be completed as per the mentioned timeline.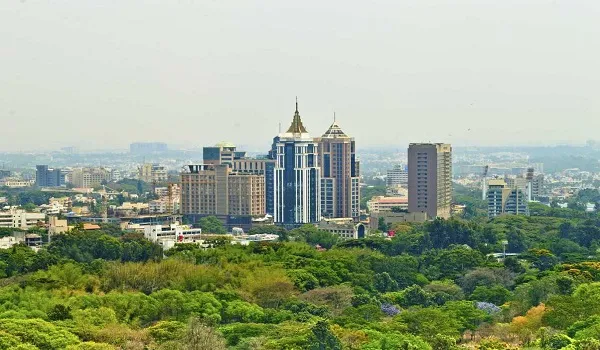 Importance of Completion Certificate:
These are certificates that are provided by respective government bodies to ensure that the project has been executed as per the government norms. So these are important documentation that is required for a property. If this is not provisioned the property would be labelled as illegal.
There are many people moving to the city for their professional. Educational, health or other purposes. Thus the city has been developed with good linking or connecting roads that connect to any parts of the city.
There are exclusive connecting roads in the city like
NICE Road
Outer Ring Road
Kanakapura Road
6 lane Bellary Road
Old Madras Road
Mysore Road
Tumkur Road
Brigade Laguna is beneficial since the connectivity of the property with other parts of the city is seamless with these above roads. The proposed peripheral ring road will make commuting simpler for commuters. Brigade Komarla Heights is a new launch flats at Padmanabhanagar, South Bangalore.
Importance of Connectivity in Residential Real Estate
In a traffic city like Bangalore, this is one of the prime criteria before choosing a property. Because in Bangalore it takes time to commute from one place to another due to its heavy traffic.
From Brigade Laguna, commuting is simpler in many means like
Namma Metro - Metro Line
The nearest metro station from the Brigade Laguna would be Sir M. Visvesvaraya Station
Brigade Group is a 35 years old company with its expertise in a diversified portfolio like
Residential
Commercial
Retail
Hospitality
Brigade Group has done over 250 projects covering 70msqft.
Brigade Group has expanded its operations in many cities like
Bangalore
Mysore
Hyderabad
Chennai
Kochi
Mangalore